| | | |
| --- | --- | --- |
| | Menu | |
| | | |
| --- | --- | --- |
| | News | |


Currently looking for bands interested in being involved with 'Support the Troops' compilations. Please contact me at link below: X94Bravo



ADVERTISE YOUR BAND'S SITE FOR FREE. JUST CLICK HERE









All photos appear courtesy of the bands involved with the 8-PieceRecords compilations.



All photos are property of the respective band.



8-PieceRecords

PO BOX 1322

Killeen, TX 76540




















Search Engine Optimization and SEO Tools
| | | |
| --- | --- | --- |
| | Welcome! | |
HOME
CHECK OUT THE PRODUCTS PAGE FOR AN EASY WAY TO GET GREAT CDS!

Welcome to the official website of 8-Piece Records. A label dedicated to supporting Troops, as well as getting exposure for Punk/ Oi/ Hardcore bands around the world

IF YOU ARE A DEPLOYED MARINE, SOLDIER, SAILOR, OR AIRMEN AND WOULD LIKE A FREE COPY OF 'Till They ALL Come Home - Hardcore Support 2006 - '. JUST EMAIL ME YOUR NAME AND ADDRESS AND I WILL SEND ONE OUT TO YOUR APO. -MIKE @ 8-PIECE

HARDCORE SUPPORT 2007 IS IN THE WORKS. IF YOU ARE IN A BAND SEND A SONG OR 2 TO THE ADDRESS LISTED BELOW. ALL PROFITS FROM THIS CD WILL GO TO: WWW.SIYELLOWRIBBON.COM. IF YOU ARE NOT IN A BAND BUT WOULD LIKE TO HELP WITH PRODUCTION COSTS FOR THIS SUPPORT THE TROOPS CD, CLICK THE BUTTON BELOW. CHEERS, MIKE 8-PIECE




8-PieceRecords
PO Box 1322
Killeen, TX 76540

8-PieceRecords MySpace Page





NEWEST MEMBERS TO THE 8-PIECE RECORDS FAMILY: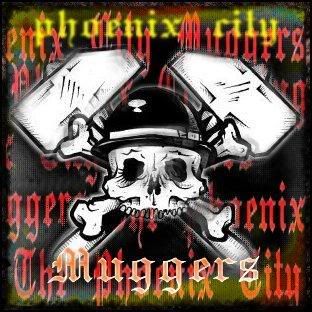 PLEASE CHECK OUT ALL BANDS WHO SUPPORTED ON THE 'ABOUT US' PAGE.


'Hardcore Support' cover design by RogueGraphix and Kris from the Phoenix City Muggers.



8-PIECE RECORDS
PO BOX 1322
KILLEEN, TX 76540


8-PIECE RECORDS MERCH. IS AVAILABLE - CLICK HERE















Promote your band here or if you are in a position to help promote bands click here


Powered by Pliner.Net

www.bodivibes.com:See why bodiVibes is rated #1 Adult Site. Fast & easy shipping. Free gift & over 50,000 items in stock.
More free advertising for your band's site here.
AreaConnect Killeen Yellow Pages and More


View/Sign Guestbook
Free Guestbook





Webcounter




8-PIECE RECORDS IS INDEPENDANTLY OWNED AND OPERATED. WE ARE NOT AFFILIATED WITH THE DEPT. OF DEFENSE. ALL LYRICS ON THE CD'S ARE THAT OF THE ARTIST AND THE ARTIST ALONE. THANK YOU.
Gnome's Erotica - Fetish based Nude Photos, Vids, Free Advice, Chat, Erotic Stories, and Adult Video Games.